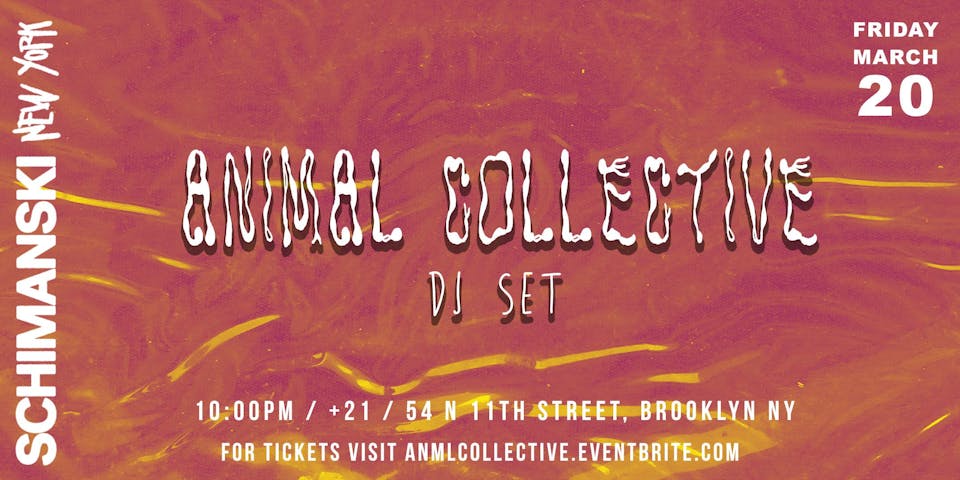 A special night with members of Animal Collective in the heart of Brooklyn.
Animal Collective in Brooklyn at Schimanski.
Creating a twisted musical language all their own, Animal Collective grew from a closely knit group of childhood friends with exploratory tastes into world-famous recording stars, defining the face of independent experimental rock during the 2000s and 2010s. Teenage interest in Pavement, Pink Floyd, and Sun City Girls expanded into an appreciation for more experimental sounds as the band developed and incorporated the influence of minimal techno, Krautrock, avant-garde composers, and slasher movie soundtracks. Relocating from the Baltimore area to New York City for college, early iterations of the band performed alongside like-minded noise rock acts like Black Dice and Oneida, releasing albums that switched gears from one to the next -- from sprawling, uneasy experimental sounds to placid backyard acoustic affairs. The band broke through critically with 2004's freak folk classic Sung Tongs but reached new levels of commercial success with 2009's Merriweather Post Pavilion, which saw the culmination of their melodic songwriting impulses, more electronic-leaning production, and just enough signature weirdness to retain their exploratory spirit. Having progressed from playing art-damaged gigs in New York dive bars to headlining world-renowned music festivals, Animal Collective stayed true to their roots and continued challenging the limits of their sound, even as their fan base reached unforeseen levels.
21+
VIP Tables: vip@schimanskinyc.com
SCHIMANSKI
BROOKLYN, NY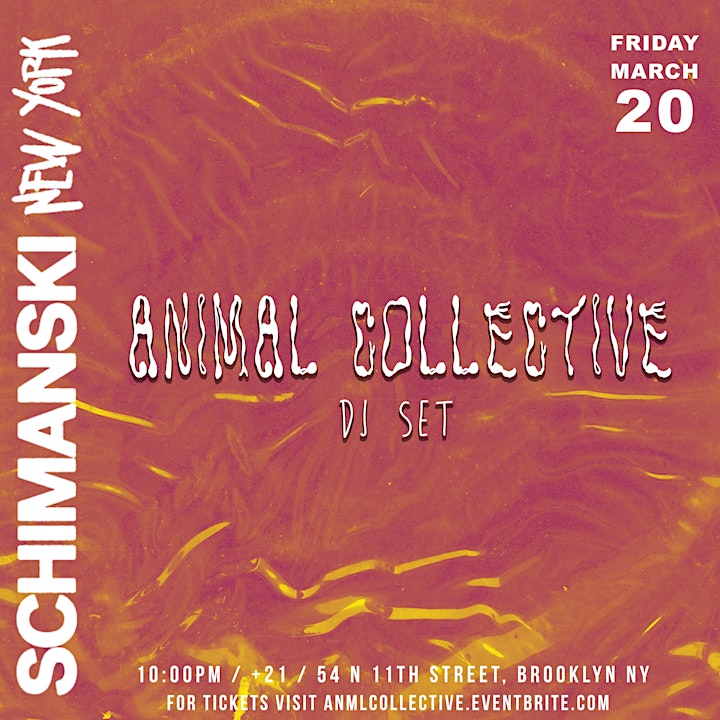 Venue Information:
Schimanski
54 N 11th St
Brooklyn, NY, 11249