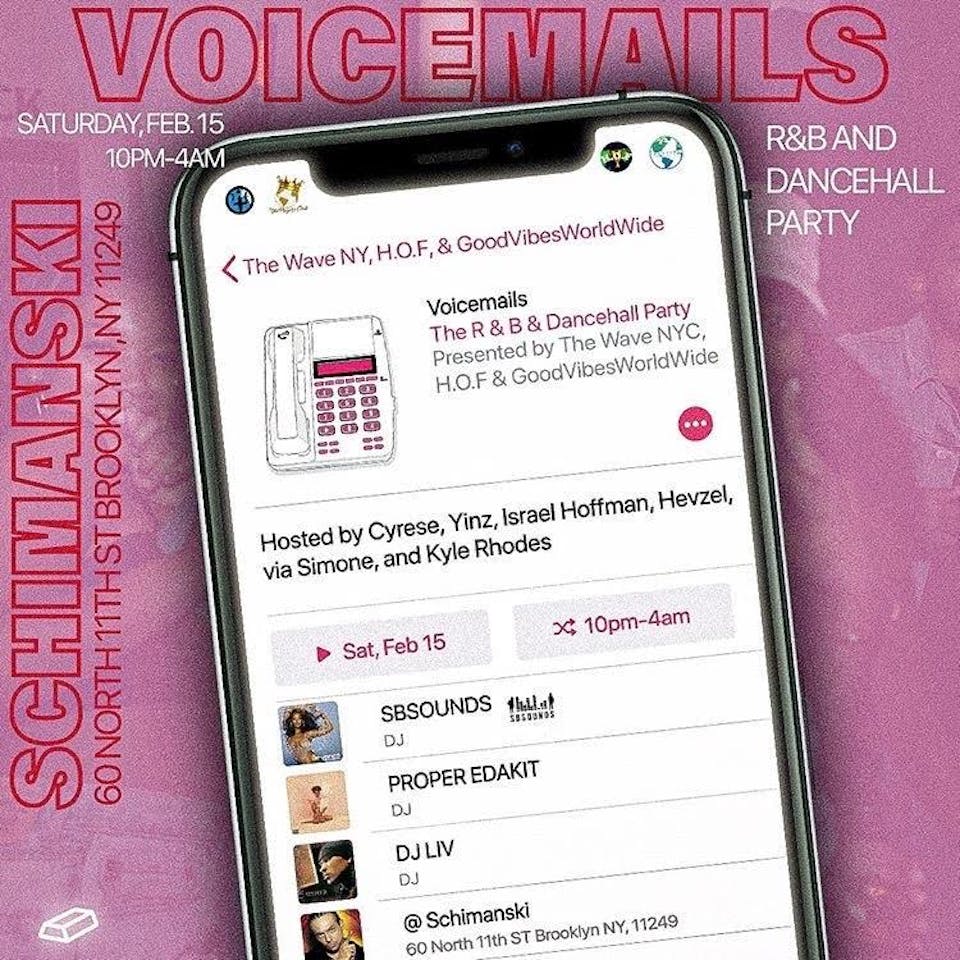 VOICEMAILS: R&B and Dancehall Music By: SB Sounds, DJ Liv, Proper Edakit
Each & Every Saturday, make sure you come and party with us at Schimanski!
However this event will be collaborating with THEE.WAVE for valentines weekend called "VOICEMAIL". We're bringing the R&B and Dancehall vibes to Brooklyn this Saturday. With some assistance from some of NYC's Finest DJs and Host.
Music will be provided by Proper Edakit, SB SOUNDS, DJ LIV, DJ COMPLETE and hosted by special guests: YINZ, ISRAELGOODVIBESWW, HEVZEL, AND VIA SIMOME, so tell a friend to tell a friend to tell some new friends that Saturday Night is the place to be. RSVP ONLY , TABLE RESERVATIONS DM @THEE.WAVE OR @GOODVIBESWW .
FREE ENTRY WITH RSVP BEFORE 11PM FOR FELLAS AND 12AM LADIES.
HOSTED BY: Cyrese, Yinz, Israel Hoffman, Hevzel via Simone
SOUNDS BY: SB Sounds, DJ Liv, Proper Edakit, DJ Complete
Refund Policy: No Refunds
21+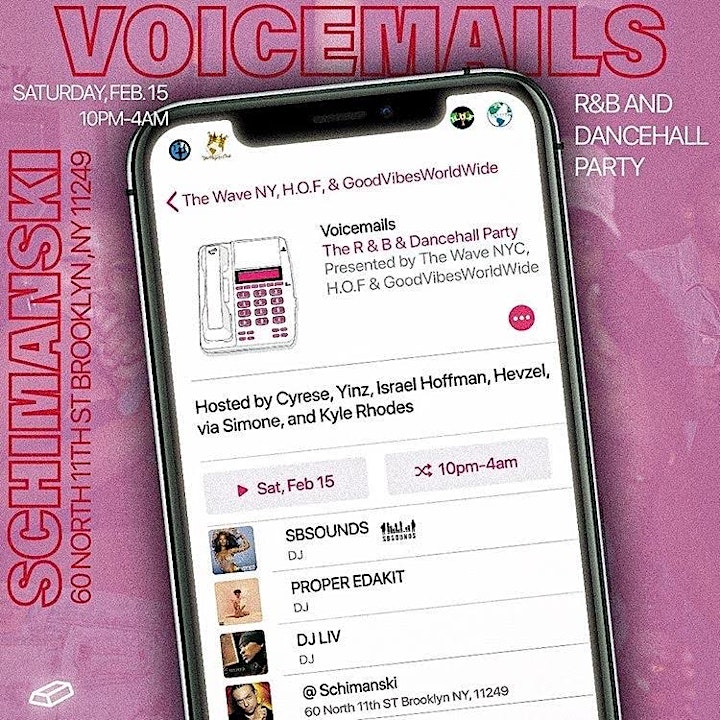 Venue Information:
Schimanski
54 N 11th St
Brooklyn, NY, 11249