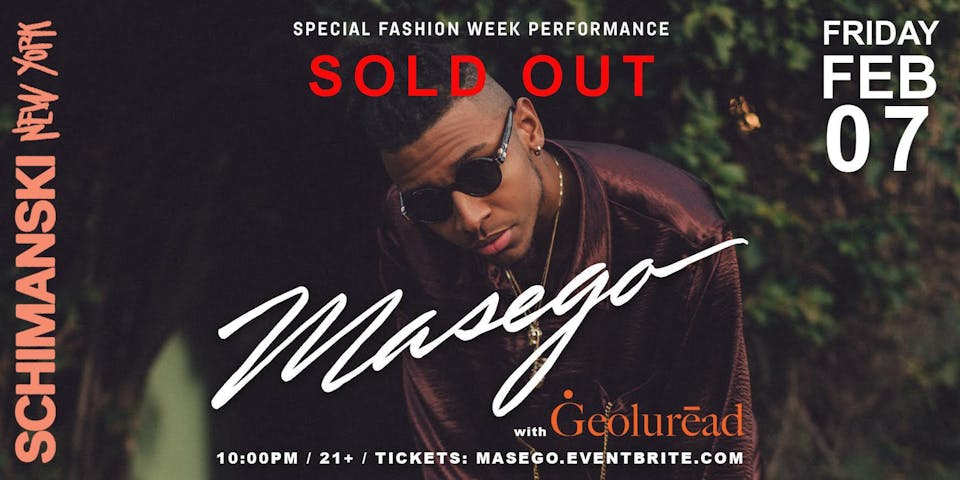 Masego at Schimanski
Limited tickets available at the door.
Table service: vip@schimanskinyc.com
A special New York Fashion Week party featuring MASEGO and friends. Don't miss an amazing night of good music, vibes, dancing, and a special performance by Masego.
Masego is a saxophone player, a singer, a rapper, a comedian, a DJ - a singular talent and surprising presence in the musical fabric right now. He cites the 1930s Harlem big band leader and singer Cab Calloway as a guiding spirit, was mentored by DJ Jazzy Jeff, and puts an unabashedly sultry-smooth spin on the R&B, hip hop and dance music that he and his contemporaries like Chance The Rapper and SZA are making. 2018 is proving to be Masego's break-out year as he makes his official full-length album debut Lady Lady, the culmination of years of hard work, crossing the globe multiple times, and refining his distinctive craft.
21+
Table service: vip@schimanskinyc.com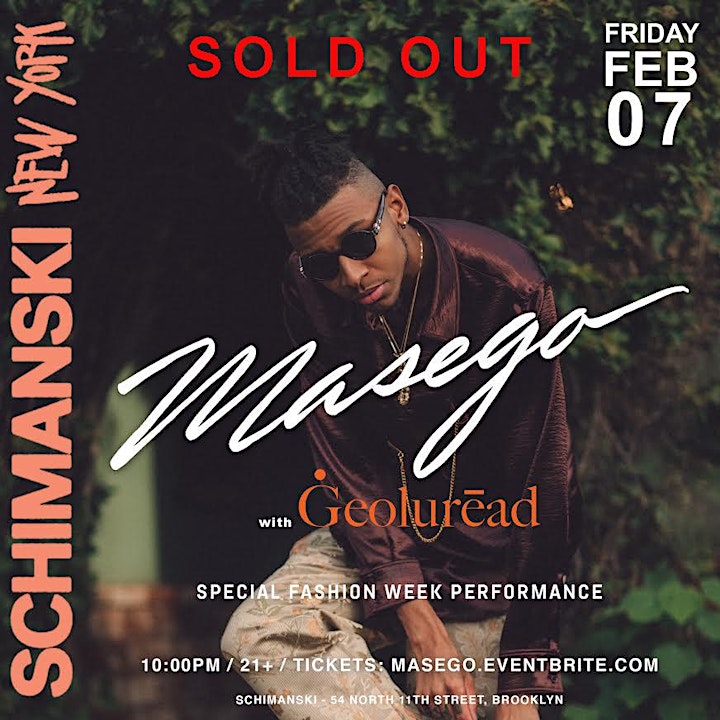 Venue Information:
Schimanski
54 N 11th St
Brooklyn, NY, 11249