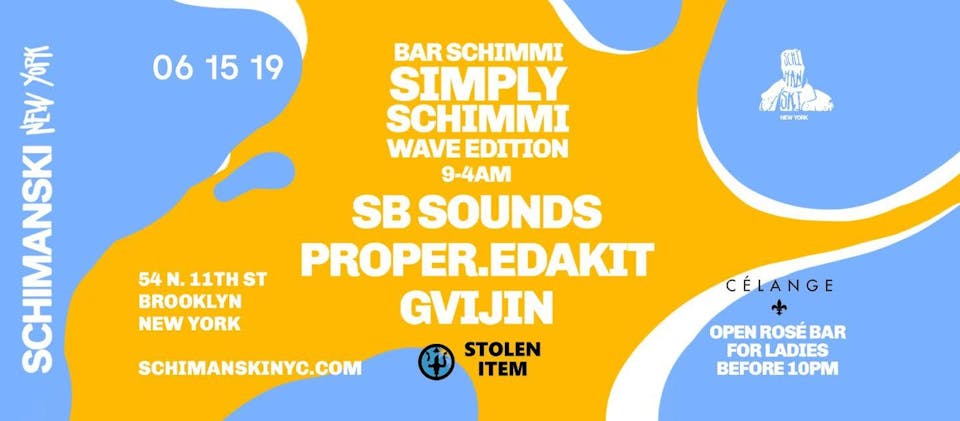 Bar Schimmi Presents: Simply Schimmi Music By: Proper Edakit, SB Sounds, GVIJIN
Each & Every Saturday, make sure you come and party with us at Bar Schimmi! GoodVibesWorldWide & Stolen Item Present: "Simply Schimmi" a New Saturday Night Dance Party in Brooklyn that will keep you moving all night long. With some assistance from some of NYC's Finest DJs, we'll be stepping to the Classic and New Sounds of Hip-Hop & R&B as well as a lot of other Global Sounds.
With summer around the corner, we've made our famous frozen margaritas available at the bar, which will include a "Stolen Item" tag with every purchase. There will only be a limited amount of tags available so get to that bar early!!
Music will be provided by Proper Edakit, SB Sounds, GVIJIN all night so tell a friend to tell a friend to tell some new friends that Saturday Nights, Simply Schimmi is where they need to be!
21+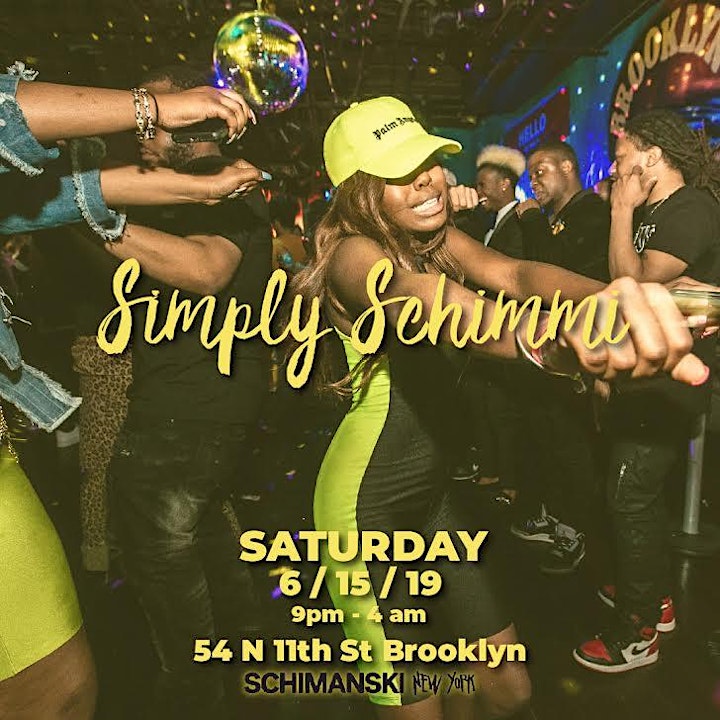 Venue Information:
Bar Schimmi
60 N 11th St
Brooklyn , NY, 11249